GET YOUR PROFESSIONAL LINKEDIN HEADSHOT TODAY!
Personal branding is an important subject to any entrepreneur, and a professional headshot plays a critical role. Even if what you do isn't especially "public" or "glamorous," others' opinions of you and your company will be influenced by your headshot. This will unavoidably have an influence on their choice to support you and your initiatives. People will naturally want to work with you because you will attract in the right audience and inspire their confidence in you as a result of what they see.
INDIVIDUAL PHOTO PACKAGES FOR PROFESSIONALS
CORPORATE PHOTOGRAPHY PACKAGES
If you need a custom quote, I can tailor made solutions to fit your company needs, get in touch with me, and I'll make you and proposal.
AT YOUR PLACE OR IN YOUR OFFICE
Prepare a spot in your office for the shoot. Don't worry about the natural lighting, as I'll bring my own strobe lights. I don't need a lot of space, I can even set it up in a hallway. On the other hand, it's always better to have an allocated space, like a conference room, it will be more comfortable for your team members, so they can feel more relaxed during the shoot.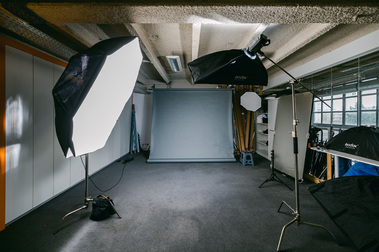 IN MY STUDIO
My studio is located less than 15-min walk from the Brussels South Station and is fully equipped.
WHY CHOOSE ME?

First of all, because I'm one of the best Corporate Photographers in Brussels!
Because you haven't had a modern headshot taken recently.
Because you need to create or improve your personal brand.
Because business professionals are more willing to work with people who have strong personal brands and successful track records.
Because entrepreneurs need to present themselves professionally, and a modern headshot will do just that.
Because I have more than 13 years of experience shooting portraits!
Because I'm flexible, we can shoot at your office, at my studio, or anywhere you'd like.
Here are clients who were happy with the work I did for them.
WHO NEEDS PROFESSIONAL HEADSHOTS?
Entrepreneurs
Real Estate Brokers
Public Speakers
Models
Actors
Artists
Creative People
Musicians
WHY YOU NEED A PROFESSIONAL HEADSHOT TODAY!
We all know the expression "a picture is worth a thousand words". Anyone in the public eye needs to present themselves in a unique and professional way in today's media-driven world. One of the best ways for you to find the success you want is to have modern, professional headshots taken, so you can show the public precisely who you are and what you're all about.